Rainbow Six: Siege
Team Finder
News
Currently Streaming (1)
Check out our Partners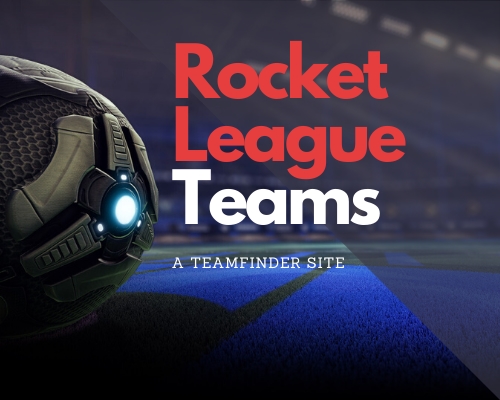 Find someone instantly
Join us on
https://discord.gg/dJcbrZ7
[Alpha] ClanSquare.com is LIVE
Hello Siegrs!
ClanSquare.com is Live
I've been working on this new site for a long time now and I want to introduce it to you first. The community here has been amazing and I want to bring it to more games. But first, I wanted to share my story a bit and why I'm building this.
I love creating these networks for gamers. My first project, and what really got me interested in becoming a developer, was a "team finder" website for Counter-Strike: Global Offensive aptly named CSGOTeamFinder.com. I received so much great feedback from people who were able to use it to build a team or just find others to play with that I wanted to keep making them for more games.
So, I built Siegrs which is going strong and a still averages ~300 new members every week! I've started building more apps for other games I'm interested in, but as a solo developer making these in my free-time it's been impossible to keep up with the demand and new games.
I wanted to build a site that caters to players of all games, not just what I'm currently playing. How often have you picked up an old game that you loved to find that there's no community left? Or a new coop-focused game comes out, but your usual group of friends isn't interested so you're stuck rolling the dice with a solo-queue?
Enter ClanSquare. The goal is to focus on multi-game communities and player profiles so with a quick search you can find individuals and communities that are playing the games you're interested in. You can filter players and communities by the games they play, geographic location, platforms, and much more. More popular competitive games with have a special profile section where you can specify what role you play (Like an entry-fragger in CSGO), your favorite character (or operator in R6: Siege), or your rank (because people need to know you're a Grand Champ in Rocket League).
Have a look at ClanSquare.com
How to easily import your Siegrs profile on ClanSquare
After you've created an account on ClanSquare and got settled in with the layout, you create a specialized Rainbow Six: Siege profile that will have all of the same useful information we have here on Siegrs.
On left-hand sidebar you'll see a drop-down labeled Game Profiles, under that select Add Profile. You'll navigate to a new page asking you to select your game, select R6: Siege. Here you have the option of just creating a new profile or importing your current Siegrs Profile.
Importing is easily done by grabbing the code from https://siegrs.gg/dashboard/export, pasting it in the text box, and clicking "Import Profile". Your profile should then be automatically populated and you can press save.
Disclaimer
The site is still in it's very early stages and I'm trying to add features and squash bugs based on user feedback. If you have questions, ideas, bugs, or anything else you want to talk to me about you can:
Tweet me @michaelmesserli
Email me: knifely@siegrs.gg
or hop on ClanSquare's discord: https://discord.gg/jYsAECr
Siegrs' Own 10-Man Mix and PCW Finder Coming Soon!
Is your team having trouble finding a quick scrim to get some pracc for an upcoming competition? Or are you just sick of playing maps you don't like?
I've been hard at work for the next exciting feature for Siegrs.
I want to know how many of you are interested in platform that makes it easy to set up custom game lobbies for pracc or for fun.
Introducing (this very early WIP) PCW Finder.
Delegate your Team Management
We've been hard at work getting more features off our back log. Today we're happy to announce team moderators, direct messages, and email notifications.
Team member moderation
We've added a new team member role: Moderator.
Moderators can accept and decline join requests, kick members, and assign roles to other members.
Direct Messages
Direct messages will allow you to have a private conversation with another player. You can see your messages by clicking the envelope icon at the top right.
Email Notifications
This was a highly requested feature. Get an email when someone comments on your profile, asks to join your team, or favorites you (premium only). You can change your email settings in your User Settings page.
Hope you guys enjoy these small quality of life changes.
We are hard at work with more features coming soon!
- kniFely
Velvet Shell is here! Are you a Mira or Jackal?
The new operators have been added. You can now select MIRA and JACKAL as your main operators by going to your player profile and editing it.
Speaking of your MAIN OPERATORS, ever wanted to know which operators are most popular among Siegrs.gg users?
To clarify what this data represents you should know this is based on only player profiles on https://siegrs.gg. All players are prompted to select between 1 and 3 operators per side.
Defenders:
Jäger (1353)
Rook (1090)
Valkyrie (901)
Bandit (832)
Smoke (707)
Mute (631)
Doc (606)
Frost (380)
Caveira (358)
Pulse (332)
Castle (254)
Kapkan (252)
Echo (102)
Tachanka (53)
Attackers:
Ash (1278)
Thermite (1122)
Sledge (847)
Twitch (810)
Thatcher (728)
Buck (685)
Blackbeard (575)
Capitao (458)
Fuze (334)
Hibana (323)
IQ (236)
Glaz (197)
Montagne (164)
Blitz (120)
Some of this data is pretty surprising. It will be interesting to see these stats change as the meta evolves. We know from this past weekend's tournament that Hibana is the most picked operator in the pro league.
Disclaimer: This data is based on 2879 player profiles currently live on the site.
Introducing Premium Accounts
We are offering two tiers: 'Recruit' and 'Chanka'.
Recruit is ideal for players who want a bit more insight in who's favoriting them, allows you to bump your post every day (instead of every 48 hours), no ads, and more to come as we introduce new features.
The 'Chanka' plan is great for teams. You can now bump both your team and player account every 12 hours so you're sure to stay on the first page. Not only that, but your new banner image and wide team-card will be sure to grab players' attention. Check it out:
For a full list of benefits check out the premium breakdown.
Happy New Year!
Welcome back everyone! And welcome to all the new players joining us for the first time this year. I hope you're all having success finding great people to play with.
Just wanted to chime in with some exciting features we have planned this year:
PCW (Practice Clan War) finder will finally be going live, get your team ready
Siegrs hosted tournaments
Post to Reddit button is back in your dashboard
Just more features!
Also, reminder to jump on Discord to chat, hangout, and find more active players!
Happy Fragging
- kniFely
Optimization and Bumping changes
Hope all are well and finding players and teams!
I've made some updates to optimize avatar images which should help page load times in the future.
Also, the timer to bump your player or team post has become a bit more strict. In the past we've had the timer, but didn't actually enforce the time between bumps since there weren't enough users to really bury new posts. The new rule is 2 days between bumps. This helps give everyone a fair chance to be on the first page and not to get buried too quickly.
Happy Fragging
- kniFely
New Operators Added
We've added the new operators! To select Echo and/or Hibana as one of your main operators go to your dashboard and edit your Player Profile.
Happy Fragging
- kniFely
Welcome to the New Siegrs!
We made some updates!
I've been hard at work the last couple of weeks to bring you the new and improved Siegrs!
The design has been completely overhauled in hopes of making every thing easier.
Dashboard Changes
Countdown timer for your next available 'bump' for either your Player or Team Profile
Edit your Account Settings, Player Profile, or Team Profile easily using the new dashboard navigation
List of users that have favorited your profile
See your 'short list' of your favorite Players and Teams
Player Profile:
Rearranged the important information on the main page
Quick Links to Add Player to Favorites and Leave a Comment
Comments page is a bit cleaner and easier to read
If a Player 'owns' or 'manages' a Team, there's a link in their profile
When you edit your Player Profile you'll now see a super easy to use text editor to help you get the formatting you want in your bio.
Team Profile
Improved Member Management

You can now see all of the pending invites for your team
Manage your current members and kick them

When you edit your Team Profile you'll now see a super easy to use text editor to help you get the formatting you want in your bio.
Things to come
You may see some new links at the top to give you an idea of things to come
News:
Could be anything from update announcements (like this) to upcoming events, or informational content.
If you'd like to write some blog style articles for Siegrs, shoot us an email or hop on the Discord Server
PCW Finder:
This is an idea that could be worked on if the demand is there. The idea of the Practice Clan War (PCW) Finder would be to find 5v5 matches where teams can face off against other teams.
As always I would love to hear your feedback.
- kniFely