Operators



Main Defenders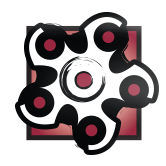 Main Attackers
About
age - 19. I'm currently looking for a team who will be dedicated to work hard to achieve something, I want to be able to compete in tournaments and actually get somewhere, I have previous experience in playing ESL cups. I'm open to all criticism, I'm dedicated to as hard as I can to improve overall.
attack - ash, hibana, twitch, thermite
defenders - bandit, vigil, pulse, ela
roles: can play all roles but probably play the best being a roamer / entry.
can reach me by either messaging me on uplay (rezuko.-) or discord (rezuko#2042)
Details
Platform Username
rezuko.-
Rank
Diamond