Operators



Main Defenders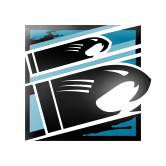 Main Attackers
About
i've been playing this game since it came out on pc. after a few months i started playing on my ps4 asswell and that went pretty good. after a year of 2 i started competing in esl for my ps4 team. that was one of the best expierence i've ever had in gaming. the moment that your in a tournament and clutch it... that was the best feeling for me.
right now im tryharding to get good at pc again and i know that i can be a great player but i just have to play consistent. i also love to play with better players where i can teach new things from and after a while trying to become better then them.
i was platinum all seasons on the ps4 if you want to check that out my ps4 name is: bloodface21. right now im just trying to get realy good on pc so if you want me to try out for your team i will be a good fit in the future because im realy good and fast in learning things i just need to play with someone that is better than me.
where im good at: call-outs/strategic/making good decisions.
if you want to contact me this is my e-mail: RomanoStolk@outlook.com
Details
Platform Username
MrStolk
Rank
None
Member Since
Jun 13, 2018