Operators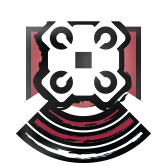 Main Defenders



Main Attackers
About
Played competitively about 1 year ago was diamond and did esl/scrims. Started getting back into this game the last month i am plat 3 on eu solo q. I have good ping on both eu sever also good ping on the american server eus. Looking for a team to play esl/ com cups/ranked with as im wanting to improve fast and get back up to the skill i was.
Here is my profile: https://r6.tracker.network/profile/pc/Cykaaa.
Details
Platform Username
My.uplay.is> Cykaaa.
Rank
Platinum II
Servers
US East eus
EU North neu
EU West weu
Member Since
Sep 29, 2019