Operators


Main Defenders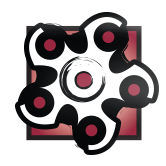 Main Attackers
About
Hello There I'm a pretty casual dude locking for some pals to play some casual but mostly ranked and improve with.
I've played seige regularly for about a year now but I've had the game since year 1. During my ranked seasons I've always had silver 4 as my final rank but I've peaked at silver 2. I'm currently around lv 92 -100.
The best way to get in contact with me is through discord Pebbe#6919 or through uplay it self.
I got work and have some sport activities during the week so I'm usually available after 17,30 CET during the week annd 14,00 CET during the weekends.
Details
Platform Username
Pebbe-_-
Rank
Silver IV
Member Since
Jan 17, 2020