Operators



Main Defenders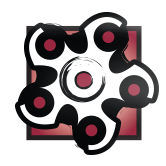 Main Attackers
About
Age: 26
Playing games since PSone. Love Siege since PS4 Closed Beta September of 2015. Switched to PC around the end of Wind Bastion (Yr3S4)/start of Burnt Horizon(Yr4S1) in February 2019. Was consistently Gold 1 on PS4 until Year 2 Season 2 (Op Health) where I made plat 3. Been plat 3/Gold 1 since for Console. MnK on PC took me a while to get used to, started high Silver/low Gold in Burnt Horizon/Phantom Sight but made my way to Gold 1 for the first time on PC in Void Edge(Yr5S1).
I consider myself a support player. I love giving callouts, it is muscle memory to me now and my default way to play. I always do my best to accommodate or setup kills etc. for teammates. I have a temper unfortunately (Irish warrior spirit) and can get tilted sometimes but try my best to have a positive mental attitude(PMA). I am open to constructive criticism and try my best to be constructive for improvement etc.
No toxic Ranked stars or immature kids please.
Year 1: Thermite/Thatcher/Fuze/Mute/Kapkan main.
Year 2: Lesion/Vigil/Hibanna/Thatcher main.
Year 3: Lesion/Kaid/Doc/Lion/Thermite/Hibanna/Thatchermain.
Year 4: Lesion/Kaid/Goyo/Wamai/Smoke/Hibanna/Thatcher/Twitch/Thermite main.
Year 5 so far: Wamai/Smoke/Bandit/Hibanna/Thatcher/Twitch/Thermitor
Details
Platform Username
IrishGamingGuy
Rank
Gold I
Social