Operators



Main Defenders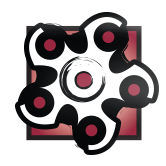 Main Attackers
About
Just looking to casually play or rank with peeps I get along with on game, possibly learn from others who are better than me. Not sure If I can be religious enough yet to be apart on a aspiring team who joins in online tournaments but I would definitely look forward to doing that eventually. Been playing since Chimera, 98% of the times a independent solo rank player.
I always had this thought that I could do well and go far with a team that I mesh along well with and rank up to Platinum or more with them together.
I am: • Fluent in English. • Flexible player, I play whatever because I easily get bored sticking to the same operator. • Good map knowledge since I like to roam. • My region is set to east asia. Can't really change regions anymore unless if you play with others from different countries. :) • My handles are: Vexed.STARS and Dimmed.STARS. Latter one is my alt account. • I have played almost 1800+ hours combined with both accounts. • Always willing to learn new tricks and adapt gameplay. • In case if you are curious which Asian country I'm from, I am filipino/chinese/spanish living in the Philippines.
What I would like on someone or a team: • To learn from others equivalent or better than me (Plat or more gents / ladies please) • Just talk to me like another friend/homie and not flirt because I am a girl gamer. • Mature individuals, I am 28 years old turning 29 this year. • No to cocky or rude individuals please.
So if you got room for another player in the team or have questions, please dm me or contact me on Discord: Dev#5588! Thanks.
Details
Platform Username
Vexed.STARS
Rank
Gold I
Social
Member Since
Jun 10, 2020